Hello friends, welcome to your website Mixing Images. Friends, today's post is going to be very special because today we have brought for you – Mehndi Designs For Rakhi, Rakhi Mehndi Design.
Best 30+ Mehndi Designs For Rakhi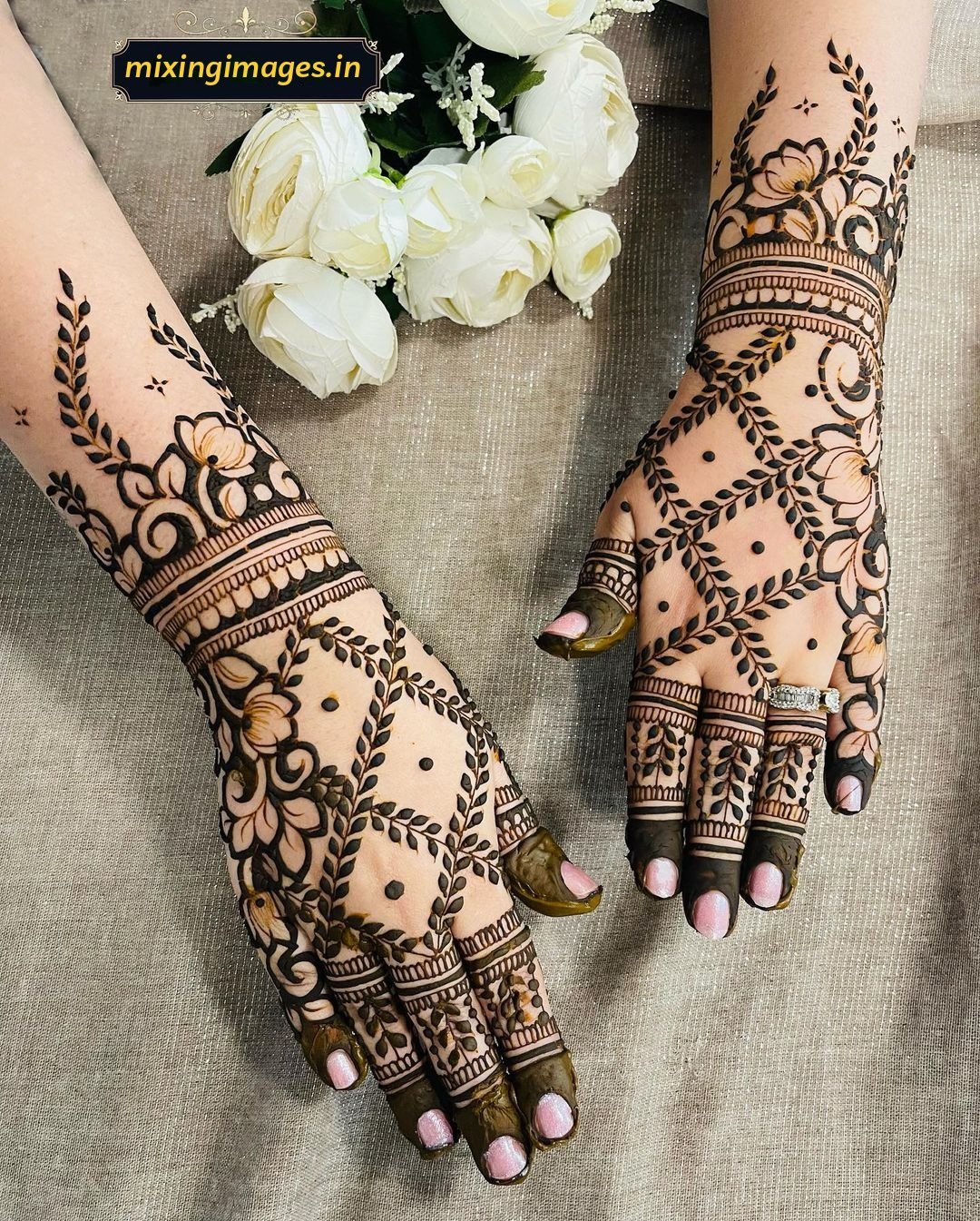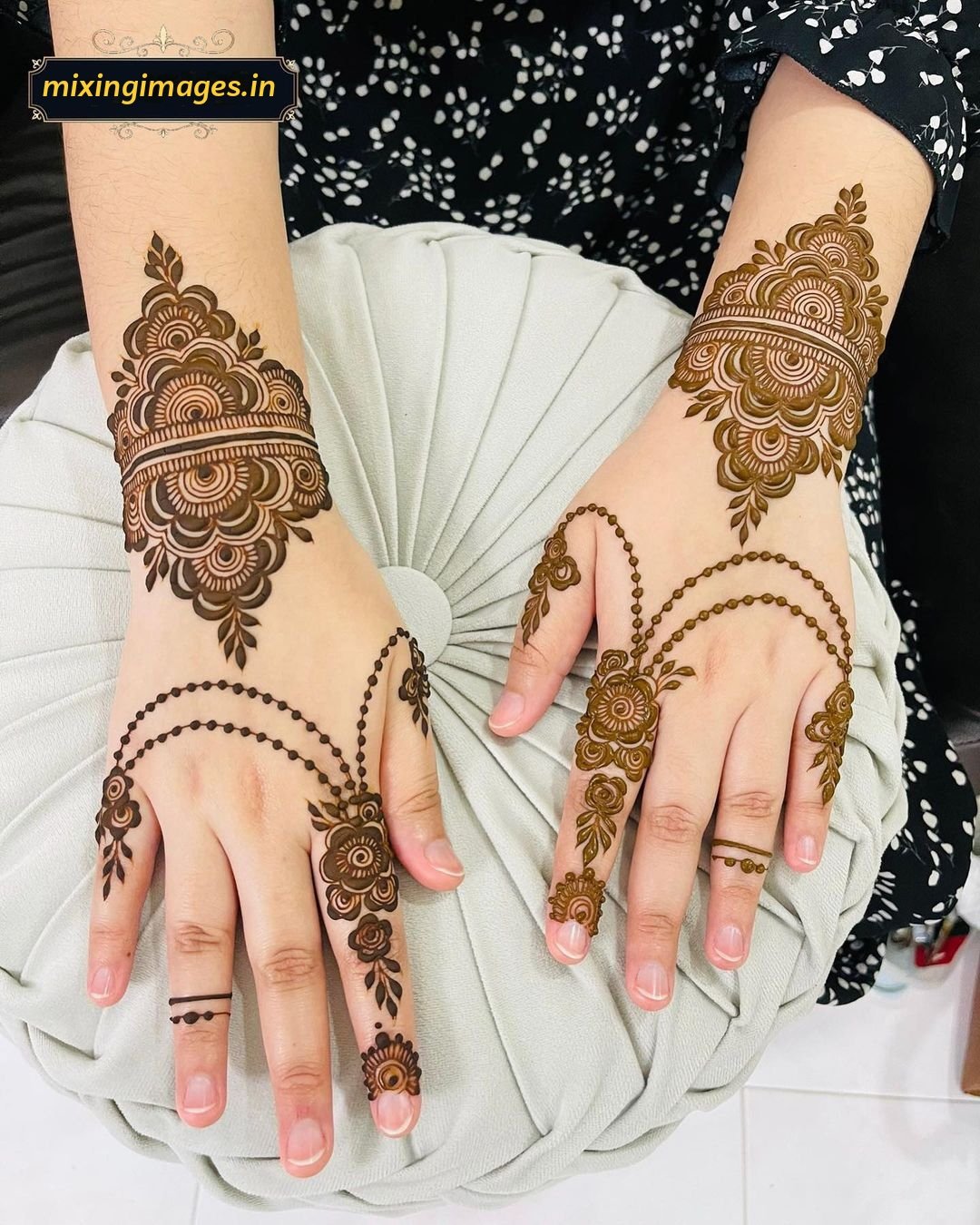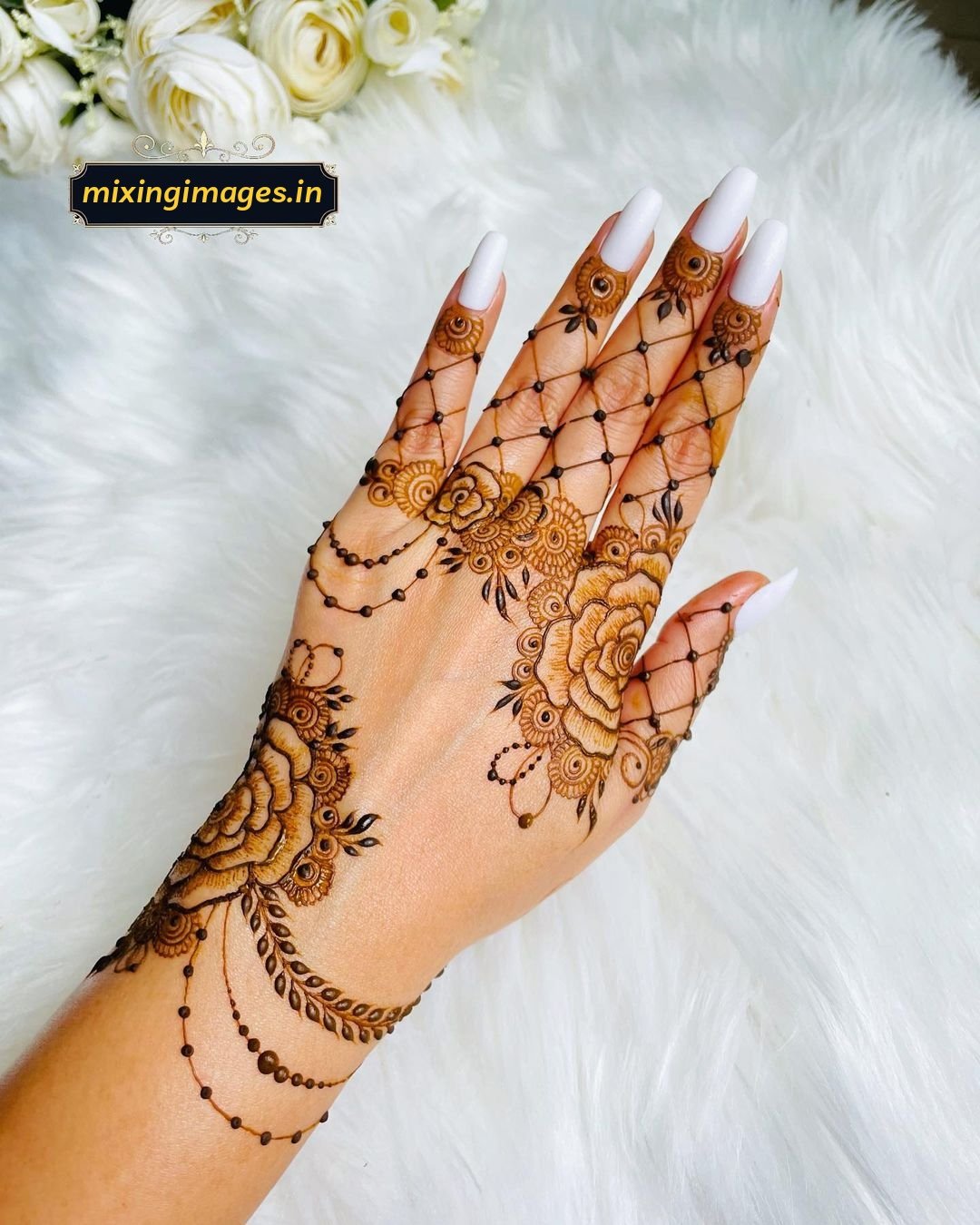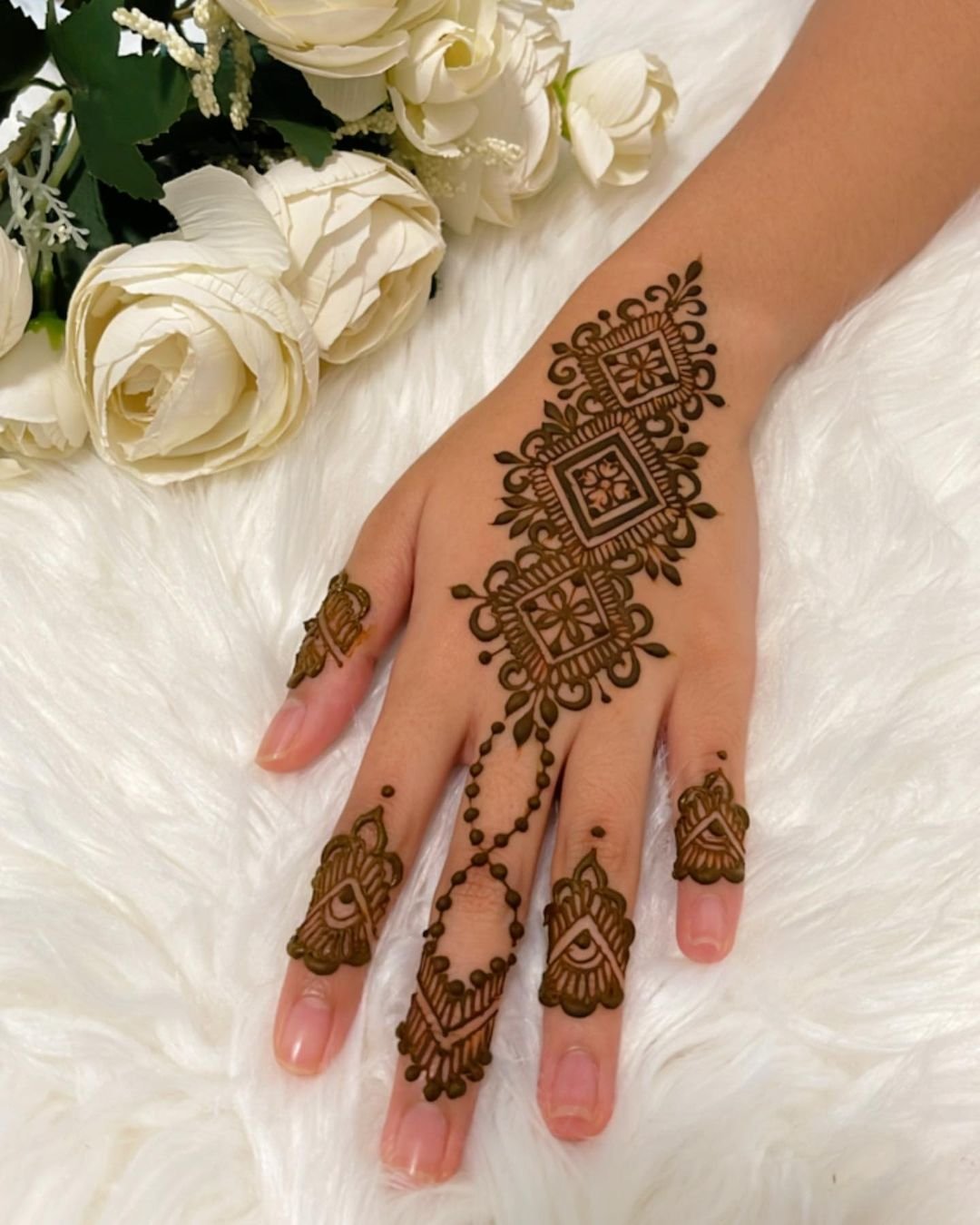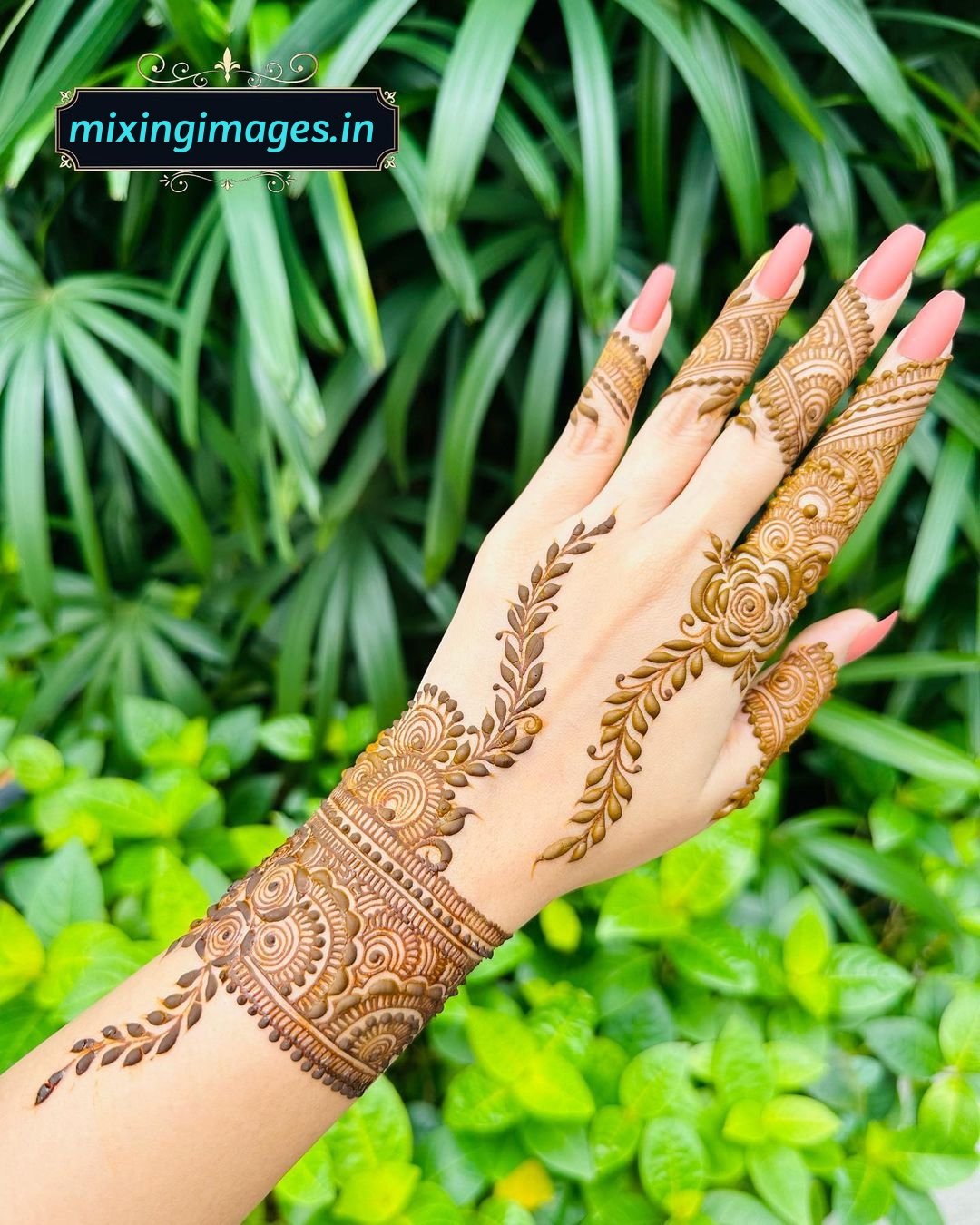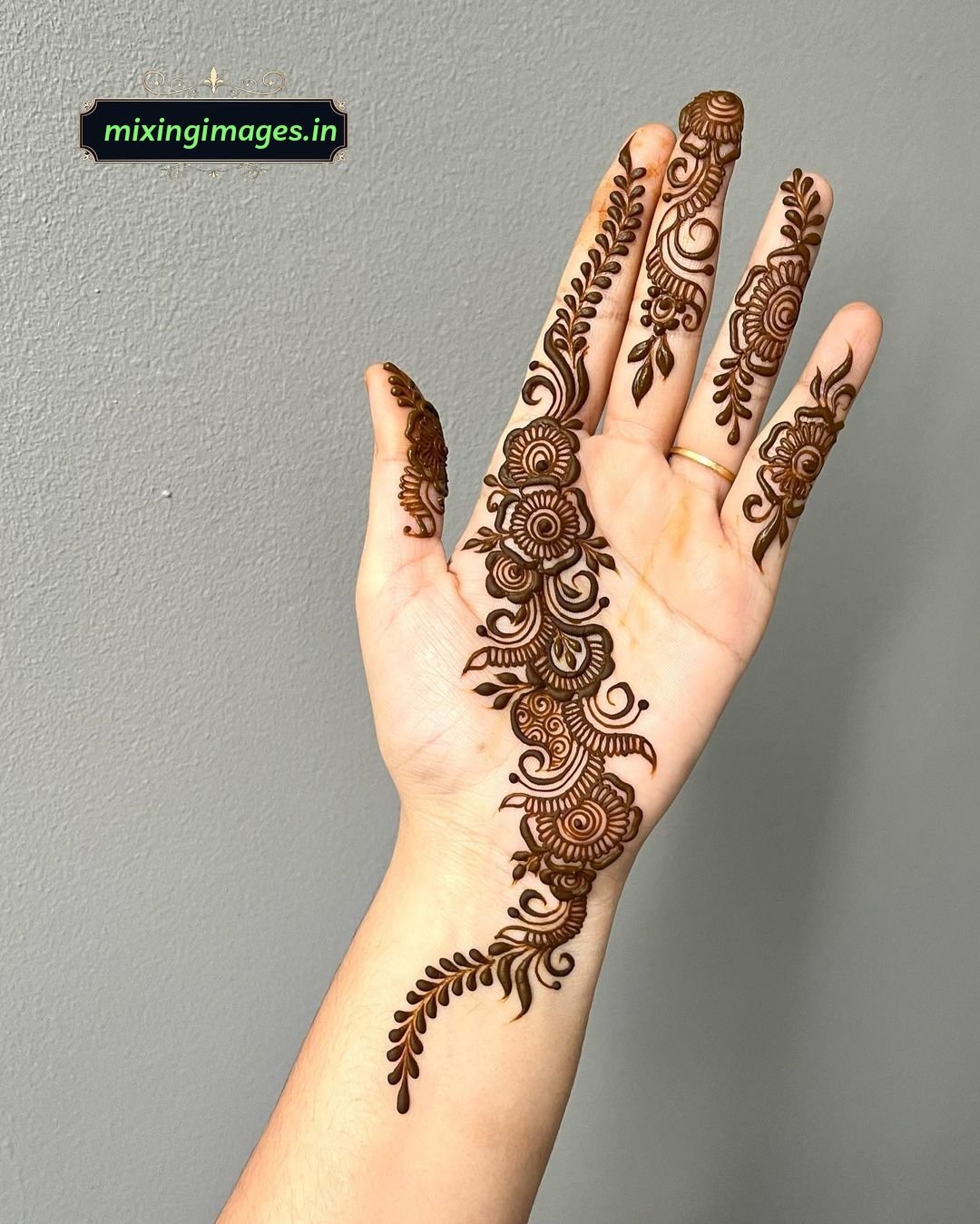 Ways To Thicken Mehndi
With the festival of Raksha Mandhan round the corner, it is the time when women adorn their palms with henna designs, and make every effort to deepen the henna. Now who likes faded Mehndi. In such a situation, if you are searching for natural ways to darken henna at home, then your search ends here. So come, let's know the ways to thicken the Mehndi.
Washing Hands Before Applying – Wash your palms thoroughly with soap before sitting down to apply henna. Make sure you do not apply any cream or lotion. By removing any possible layer on your skin, the Mehndi will get absorbed completely and you will get a deep complexion naturally.
Uses Of Eucalyptus Oil – Use Eucalyptus oil. Apply this essential oil on your hands and feet after washing your hands. Not only does it smell good, but the oil actually helps to deepen the color of the henna.
Let The Henna Dry Naturally – Let the henna on your hands dry naturally. Do not wring your hands or use a blow dryer. Movement or blowing wind can mess up the design and waste all your time applying it.
Clove Smoke – It is believed that hot clove smoke helps darken the henna. Put some cloves in an iron pan and turn on the flame. Let the smoke coming out of the cloves come in contact with your henna. Keep your hands out for as long as you can tolerate the heat and stop only when they start to hurt a little.
Sugar And Lemon Juice – When your henna is completely dry, apply a mixture of sugar and lemon juice on your hands. Pat it gently with the help of cotton ball. Do not overdo it as the juice may lighten the color.
Keep Away From Water – Allow 24 hours before exposing your Mehndi to water. Water will wash off the top layer of Mehndi and will not allow the color to penetrate deep inside your skin.
1 Or 2 Days Gap Between Applying Mehndi And The Function – Keep in mind that there should be a gap of 1 or 2 days between applying Mehndi and the function. Mehndi usually shows its deep color after a few days. Plan your Mehndi session accordingly, only then you will get the best color.
Mehndi Will Be The Deepest With These 6 Tips
1. Clean The Hands – The first rule of applying henna is to clean your hands properly. Because Mehndi will not work properly on dirty hands and germs will also remain on the hands. That's why wash hands thoroughly with soap and wipe them thoroughly.
2. Apply Nilgiri Oil – This oil is also known as Eucalyptus oil. You must have seen that all Mehndi artists apply eucalyptus oil before applying Mehndi on their hands. By applying this, Mehndi is created well on the hands.
3. Now Apply Your Mehndi – After cleaning your hands and applying eucalyptus oil on it, now apply your favorite Mehndi design on your hands. Here also you are being shown the latest designs from which you can choose the best one for yourself.
4. Let It Dry By Itself – After applying henna, let it dry by itself, that is, do not dry it by removing it from dryer or water or leave it. This will spoil the design of Mehndi and it will not give clear dark color.
5. Dry For 3 To 4 Hours – Give Mehndi time to set on hands for 3 to 4 hours in summer and 5 to 6 hours in winter, due to which all its color will be able to set well on your hands. Before removing it, the henna will not be able to leave its color properly.
Easy Tips To Make Mehndi
1. Give Smoke Of Cloves – heat the griddle, take 2, 4 cloves in it and put them on the griddle. Keep the gas flame low, even in a few seconds you will see the smoke on the griddle, just bake your hands with that. Just don't bring your hands very close to the griddle, keep a little distance. Otherwise your hands may get burnt.
2. Lemon And Sugar Water – Mix the same amount of sugar in the juice of one lemon and apply this mixture on your henna with the help of cotton. Do this 1 to 2 times in 3 to 4 hours, this will make the color of Mehndi dark.
3. Vicks And Gloves – You have to wear both of these at night. That is, apply light Vicks on the hands at night, remember that it should not be too much because it can cause irritation on your hands or your hand can accidentally touch your eyes or anywhere else. That's why after applying Vicks, sleep only by wearing gloves in your hands. Even if you don't have Vicks, sleep with empty gloves on to keep your hands warm. The warmer the hands are in the night, the darker the Mehndi will be.
4. Apply 2 Days Before – If you want the color of Mehndi dark till the day of main function, then prepare beforehand. For example, apply henna 2 days before the function, it will give good color till the main day.
Note – Do not apply lemon and sugar mixture in excess, because the acid present in lemon can also lighten the color of your henna.
Final Word
Friends, how did you like today's post, do tell us by commenting. If you liked our post then share this post with your friends.