Hello friends, welcome to your website Mixing Images. Friends, today's post is going to be very special because today we have brought for you – Rangoli For Navratri, Navratri Rangoli Design, Navratri Rangoli.
Best 25+ Rangoli For Navratri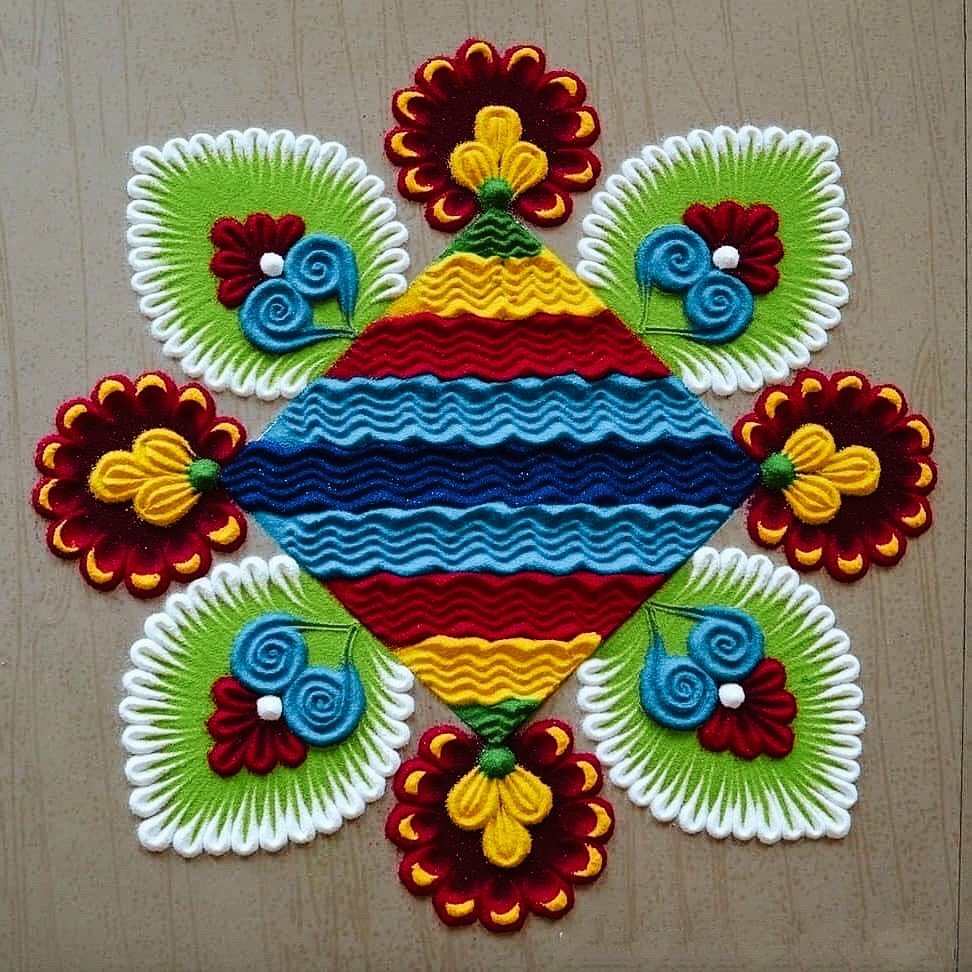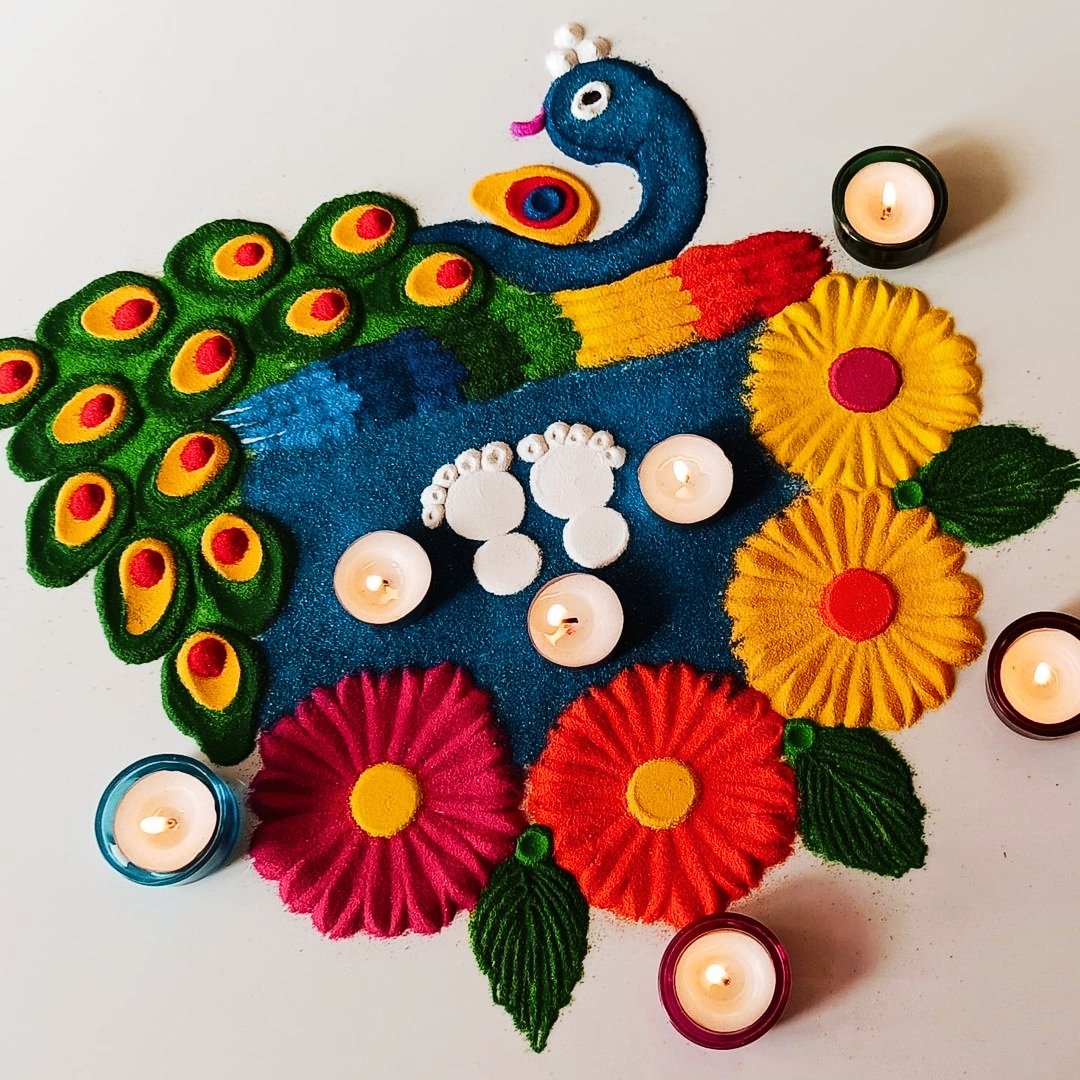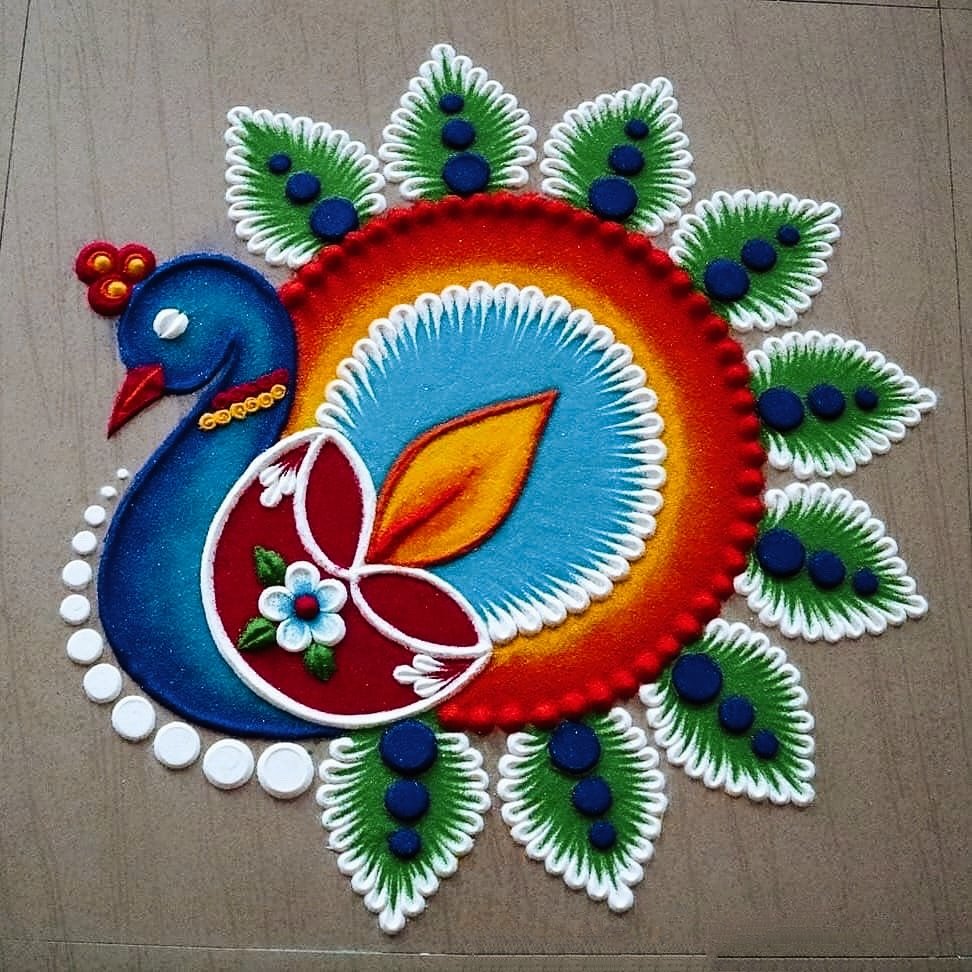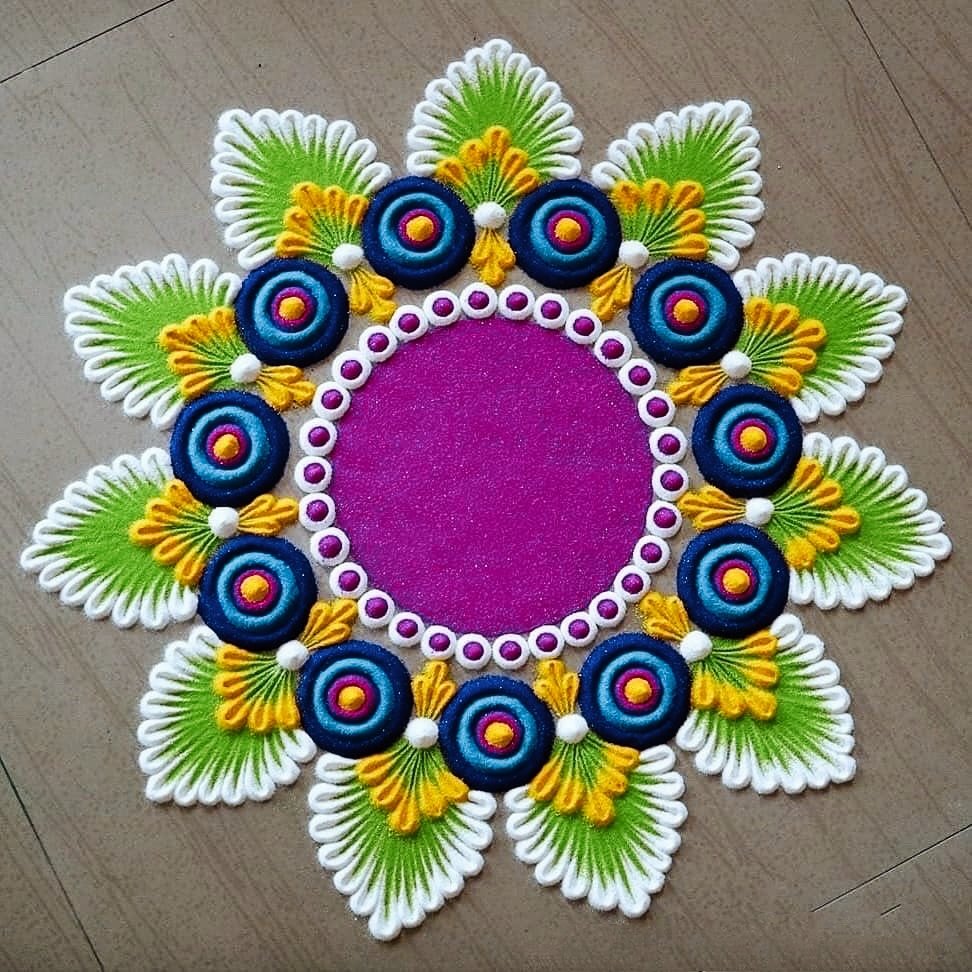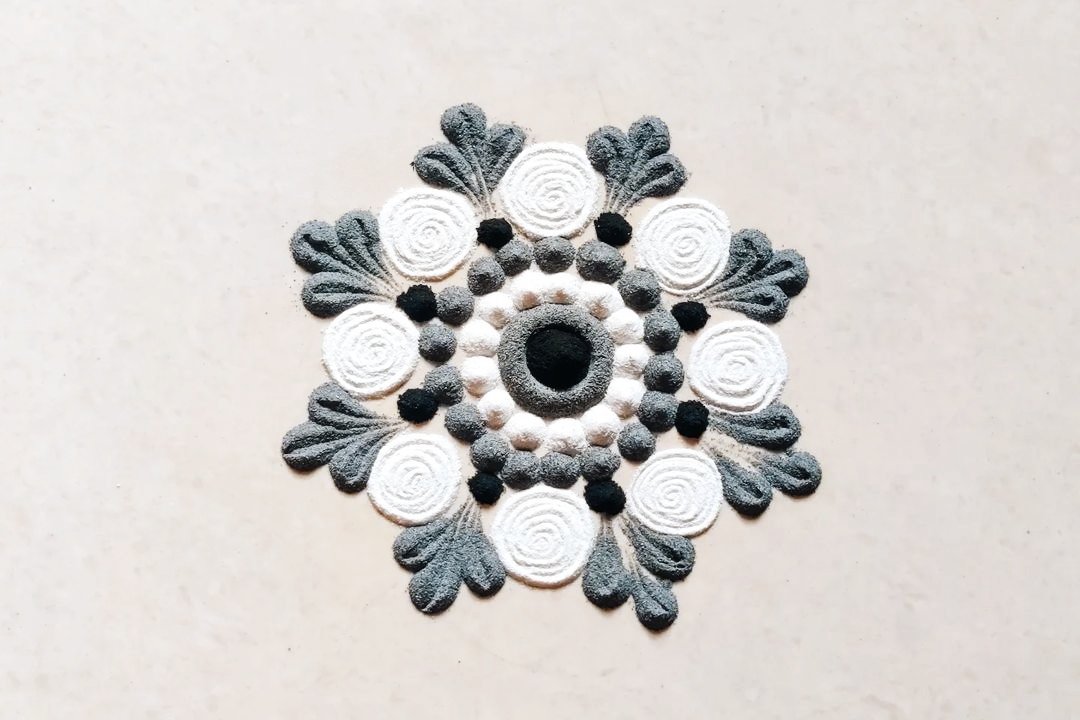 The festival of Navratri will start from this year and devotees will chant the name of Mother Goddess for the next nine days. According to religious beliefs, on the occasion of Navratri, devotees of Mata Rani worship with full devotion by installing Kalash and idol of Mata in their homes to please the Mata and seek her blessings. During the nine days of Navratri, each day is dedicated to a form of Maa Durga, and devotees observe fasts, katha and puja during these days to please Maa Durga.
Cleaning the house and properly preparing the house also has special importance during Navratri. If you are also going to present God in your house on Navratri, then making a special rangoli is the best way to decorate the house. To celebrate the arrival of Navadurga, you can decorate the house by making lights, flower garlands and rangoli. Making Rangoli has a very special significance on festivals, this Navratri you can make this simple and beautiful Rangoli dedicated to Maa Rani. See special rangoli design of mother's name on the door of house, temple or courtyard.
Kalash And Mother's Feet – On the occasion of Navratri, you can make a special rangoli at home using rangoli colors and wheat-rice to welcome mother. Kalash made of wheat and Akshat has special significance during Navratri, making this special rangoli will definitely bring wealth, happiness and prosperity to your home.
Bangle Rangoli – If you want to make a very simple rangoli in the courtyard of your house for Chaitra Navratri, then this rangoli made of bangles can be good for you. In this special rangoli, you can make a wonderful design with any bangle of your choice. To make the rangoli more beautiful, make sharp eyes and impressive face of the Mother Goddess.
Mata's Trinetra Rangoli – This rangoli dedicated to Maa Durga can be perfect for Navratri. You can design a very beautiful rangoli by mixing many colors of your choice. This Trinetra Rangoli of Mother Goddess will make your courtyard feel as if Mother Goddess has come in person. To make the beautiful rangoli more beautiful, you can make flower leaf design around it and keep a lamp.
Kali Maa Rangoli – This yellow and white rangoli of Maa Kali looks very attractive. If you make this rangoli on the auspicious occasion of Chaitra Navratri, the goddess will definitely fulfill your wishes. You can also make this special rangoli with the help of a comb, it will give a good shade.
Why Are Rangoli Made?
The tradition of making Rangoli on the occasion of festivals has been going on for centuries. It is believed that Rangoli is made to welcome Goddess Lakshmi or Goddess Durga. Besides, it also maintains happiness and prosperity in the house and also removes negative energy. At the same time, it is said that everyone should make rangoli near the main door of the house once a week without any reason.
What is The Importance Of Rangoli?
The word Rangoli originates from the Sanskrit word 'Rangavali', which means row of colors. In different states of the country, it is also called Alpana, Kollam, Mandana, Chowk, Sanskar Bharati and Saathiya. Even though the names may be different, the importance of making Rangoli is the same. At the same time, from the historical point of view, the arrival of Rangoli in India is believed to be from Mohenjodaro and Harappa civilization.
Keeps Away Negative Energy – It is said that the rangoli made at the main entrance does not allow negative energy to enter the house. At the same time, this also maintains a positive atmosphere among the family members.
Rangoli Brings Happiness And Peace – According to beliefs, making Rangoli brings happiness, peace and harmony in the house.
Arrival Of Good Luck in The House – Making Rangoli will bring good luck in the house and all the bad energy goes out. This removes all the defects and brings happiness in life.
Important in Intellectual Development – Actually, while making Rangoli, the fingers and thumb together form Gyan Mudra. This not only makes the brain energetic and active but it also helps in intellectual development.
High Blood Pressure is Controlled – While making rangoli, such acupressure points of the body become active, which helps in removing high blood pressure and mental problems. Besides, it also provides spiritual peace.
Final Word
Friends, how did you like today's post, do tell us by commenting. If you liked our post then share this post with your friends.